If you are looking for the best surf spots in Australia, you came to the right place. In this guide you will find all the information you need for your next surf trip to Australia. From general travel info, to surf seasons, surf spots, and everything else you need to know about surfing in Australia.
About Surfing in Australia
Surfing is an integrated part of the Australian DNA. Due to the abundance of great waves along the coast, almost everybody surf here. In fact, some of the best surfers in the world are Australian. Famous names such as Mick Fanning, Stephanie Gilmore, and Joel Parkinson are only the tip of the iceberg. Actually, Australia has produced more world champion surfers than any other country in the world. Moreover, it has the second largest population of surfers on the planet (after USA).
Australia is an Island. A huge one, but still an Island. Therefore, it is well exposed to all different swell directions. As a result, when surfing in Australia you can find perfect surf conditions every single day at some beaches. With such a huge coastline and selection of beaches, any surfers will find here the right wave for himself. From beach breaks to points and reef breaks, Australia has it all. Therefore, if you want to surf in Australia it doesn't matter what your skill level is. In one hand, Australia has great beaches for learning and practicing, but in the other, some of the biggest pro surf competitions take place here.
Surfing in Australia is a cultural thing, it is just a way of life for the Aussies, and therefore, Australia's surf scene is always on fire. So, if you love surfing, you should visit here at least once in your lifetime to see what it's all about.
Travel Information
Language- English.
Population- about 25 million.
Currency- Australian dollar.
Calling code- +61.
Time zone- GMT +8/+9/+10 depending on the area.
Pros- world class waves, huge variety of surf spots.
Cons- crowded as hell, sharks, cold water in most areas.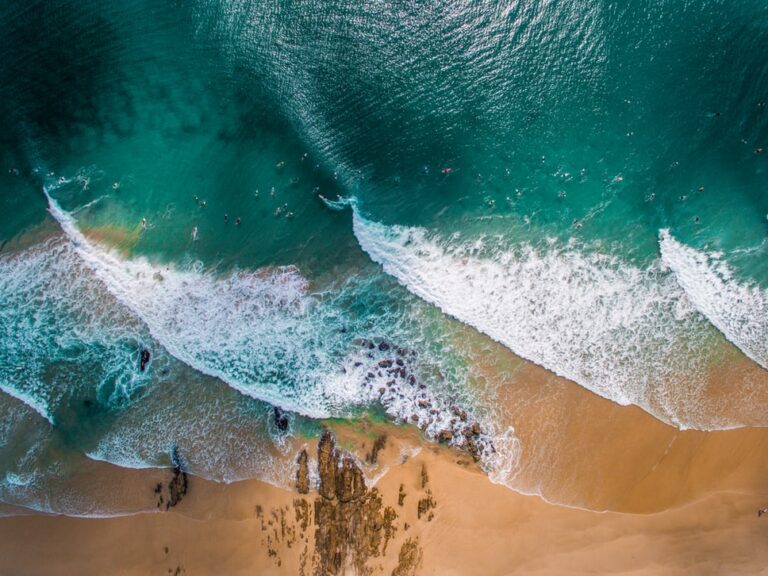 Surf Seasons in Australia
In general, you can surf Australia year round. Since it has such a diverse coastline there are always good waves somewhere. However, some months are easier to score than others. Also, Due to its size, the Australian Island has different weather zones, and the surf conditions can be different in each area. 
Those are the basic guidelines for the surf seasons in Australia:
The summer, between December and February, is typically hot and humid. While the waves are not 100% consistent, it is also the Cyclone season. Therefore, every time one of these storms hit the ocean you can expect about 1 week of big swell and great waves. Also, this is the time of year when the water is warm (about 26°C), so a pair of shorts is enough on the northern areas. On the southern areas a vest or a short wetsuit will do.
The autumn, between Marchs to May, is probably the best surf season in Australia. During this time the water are still warm, the swell is consistent, and the offshore wind blows almost daily. If you want to get some glassy conditions, this is the favorite time to surf Australia.
The winter, between June and August, produces big and consistent swells. During this time the water is colder (about 20°C), and requires a 3/2 wetsuit. However, the conditions are very reliable and the surf is up every day.
The spring, between September and November, is the dead time when it comes to surfing in Australia. Unfortunately, this is the least consistent time of the year. Even though you can get an occasional swell here and there, you better plan your surf trip to the other seasons. 
Surf Spots in Australia
When looking at Australia's surf map you can divide it into 4 different areas:
The East Coast, where Queensland and NSW are, is a home for the most famous surf beaches in the country, and this is the area where the major surf scene is centered at.
In the South Coast you will find some huge waves and epic conditions.
The West Coast is the least visited one, but has some world class waves, from the challenging kind.
Finally, the North Coast, which doesn't produce any surf, mostly due to some deep reef shelfs that block the swell, and large population of crocodiles and jellyfish. 
Obviously, the Australian Coastline is full with great spot that no one heard about and it's impossible to mention them all. However, in detail, those are the main surf spots in the country:
Surf Spots in Australia's East Coast:
Noosa:
On the Sunshine Coast of Queensland, Noosa is a longboard's paradise. Since the break here is soft and pilling, it offers a perfect long ride for all skill levels. Also, due to its forgiving break, Noosa is a great place for beginners who surf Australia for the first time.
The Gold Coast:
About 1 hour's drive from Brisbane, this is where you will find the best surf beaches in Australia (and the biggest crowds as well). In fact, along this amazing beach strep there are few world class spots one after another. It starts with Snapper Rock, where a massive barrel breaks in front of a big rock. Then, it continues to Superbank, a man made sandbar that creates one of the longest rides in the world with some long open barrels. After that, Kirra is probably the best sand bottom point break in the world. Finally, Burleigh Heads, Narrow Neck, and Duranbah are world class waves as well. Actually, each one of these breaks is a reason to come all the way to surf Australia. The Gold Coast is where most of Australia's surf scene is centered, and where any surfer should want to be.
Byron Bay- The Pass:
This Hippie town is probably the most popular one among surf travelers. It seems to have a special magic and perfect mix of surfing waves and meeting new people from all around the world. Most of the breaks in Byron Bay are suitable for beginners. However, at the end of the beach you will find a right hand point break called The Pass. This is where you get some long rides with barreling sections. In spite of the massive crowds in the water, do not miss out this spot. Also, a bit further, Lennox Head is another perfect right point break you don't want to miss. 
Read more in our post about surfing in Byron Bay. 
Black Rock:
Located in the south part of NSW, Black Rock is also known as "The Aussie Pipe". Unlike most surf spots in Australia, this one is a powerful Reef break which is suitable for experts only. Therefore, if you can handle a hollow wave over a shallow reef, you will get amazing rides here. But if you are a beginner, or out of shape, this wave will eat you alive.
Northern Beaches:
This 20 KM beach strep north of Sydney hosts some really good surf spots. In general, the further you go from Sydney, the less crowds you will have to deal with. However, that doesn't mean you will be alone in the water. When surfing in Australia part of the deal is dealing with packed lineups. Manly Beach, Palm Beach, and North Narrabeen are all incredible surf breaks. Moreover, these beach breaks are suitable for all levels, from beginner to advance. This area is very consistent and offers great surf all year long.
Bondi Beach, Sydney:
This is the main beach of Sydney. In fact it represent perfectly what Australia is all about. With consistent waves breaking over endless sandbar, boards to rent, and great atmosphere, Bondi beach is just about having fun. Well exposed to any swell, Bondi beach offers multiple peaks to choose from. They all great, and they all crowded. This is also a great place to take a surf lesson with an instructor.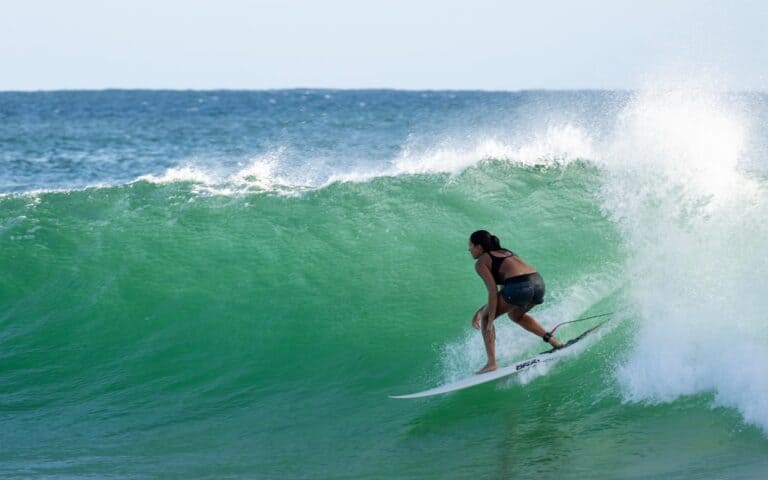 Surf Spots in Australia's South Coast:
Bells Beach:
Unlike the East Coast, Victoria area doesn't have many world famous surf beaches. However, it is a home for Bells Beach, an iconic right hand point break just about 1.5 hour's drive from Melbourne, on the Great Ocean Road. This beach also hosts the yearly Rip Curl Pro competition each March or April. Bells Beach picks up massive swells and produces long and hollow rides on a regular basis. Some say that Bells Beach is where the whole Australian surf culture started. Therefore, if you come to surf Australia and you can handle big powerful waves, you definitely should visit this one.
Winkipop:
A bit south from Balls Beach, this spot is much less popular, but just as good, if not more. Winkipop is also a right hand point break crushes over a reef. The waves here are strong and produce great barrels. Therefore, this spot is for experts only.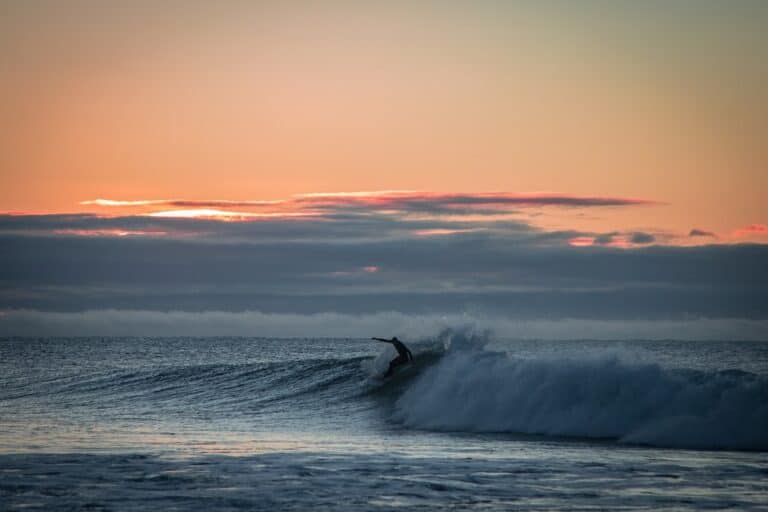 Surf Spots in Australia's West Coast:
The Australian West Coast is known for its absolutely spectacular beaches. Been exposed to the same swells that hit Indonesia, it is a home for countless great surf breaks of all kinds. However, you need to know which ones are right for you. For instance, the beaches around Perth are mostly for beginners. Since the Rottnest Island is just in front of it, most of the swell gets blocked. However, if you go further North, South, or even to the island itself, you will find some epic surf.
I general, the West Coast is good for experience surfers only. The swells here are huge (sometimes 15-20 feet and more) and the great white sharks are out there regularly. However, if you have the courage to deal with the above, you will get some unbelievable waves here.
Margaret River:
This is the most famous spot in West Australia. In fact, many big waves' surfers come to surf Australia just to hang out in this beach. It is located about 3 hour's south of 
Perth
, and it is just a swell magnet. When you look at the lineup at the main break you will notice some surfers wearing helmets. Regardless of your level, this is a wave you must respect. It produces massive barrels over a shallow reef, and will force you to be at the top of your game. If you are not experienced with big wave's riding, this spot isn't for you.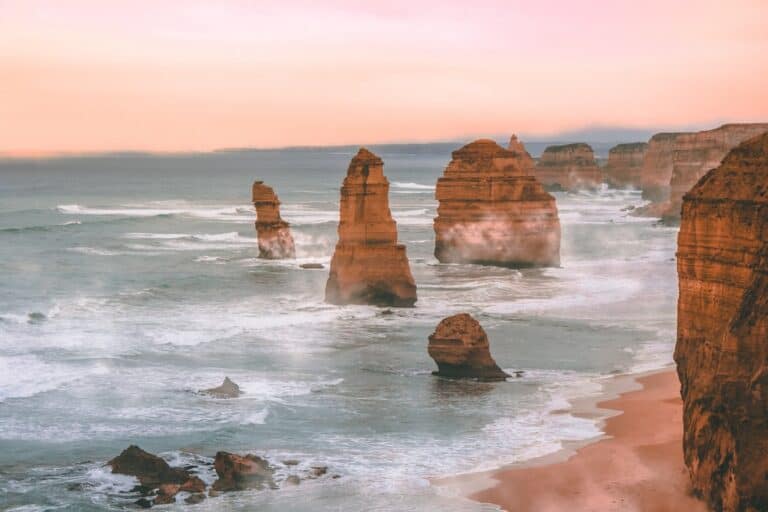 Surf Hotels in Australia
When coming to surf in Australia, you want to make sure you stay in the right place, which means, as close as possible to the best spots. These are some of the most recommended surf hotels in the country:
A PERFECT STAY – Quiksilver Apartments, Byron Bay– Just 50 m from Main Beach, A PERFECT STAY – Quiksilver Apartments feature surf-inspired décor with wooden floors and white interiors. All apartments have free Wi-Fi and a private patio with stunning ocean views. Located above Byron Bay's Quiksilver store, the apartments are next door to a pub with live entertainment. Cafes, bars and restaurants are on the doorstep. Ballina Byron Gateway Airport is just 36 km away.
Sofitel Noosa Pacific Resort– Sofitel Noosa Pacific Resort features a central location on Hastings Street, just 1.6 km from Noosa National Park. It offers an on-site restaurant, a day spa and a heated outdoor pool. All studios have a private balcony with views of either Noosa Village, the resort's pool, Noosa River or the beautiful Laguna Bay.
FLOOD22B- Sunny Bondi, Sydney– Located in Sydney, a few steps from Bondi Beach and 1.4 km from Tamarama Beach, FLOOD22B – Sunny Bondi provides accommodation with amenities such as free WiFi and a TV. This apartment is 8.1 km from Central Station Sydney and 8.9 km from Hyde Park Barracks Museum.
For more surf hotels in Australia check out our post about the best surf resorts in Australia, or simply look for deals on Booking.com.
Surf Camps in Australia
If you are a beginner, or new to surfing, the best way to explore Australia's surf
scene is on a surf camp. These re the most recommended ones in the country:
Waves Surf School, Sydney- info at www.wavessurfschool.com.au.
Soul Surf School, Byron Bay- info at www.soulsurfschool.com.au.
ASA Australian Surfing Adventures- info at www.australiansurfingadventures.com.
For more details please check out our post about the best surf camps in Australia.
To sum up, Surfing in Australia is an amazing experience. This country embraced surfing as part of its culture, and with so many great surf beaches and great waves, it can be a perfect choice for your next surf trip.
Finally, check out the surf at Australia's neighbors in the Pacific Ocean New Zealand, Fiji, and Tahiti.
Thank you for visiting our surfing blog. If you like Reef Break, check out our online store, we have some cool T-shirt designs.
Have an awesome day!