If you are planning to surf Santa Catalina, this article will provide you with all the information you need. From general travel info, to surf tips, the best surf spots in the area, and everything else you need to know about surfing in Santa Catalina.
About Surfing in Santa Catalina
Surfing in Santa Catalina is a "must do" for any surfer who is traveling to Panama. In fact, this is one of the best surf spots in whole Central America.
The town itself is located on the West Coast of Panama, only few hour's drive from the border with Costa Rica. Due to its remoteness, many people choose to avoid coming here. For that reason, if you make the effort and come to surf Santa Catalina, you will find yourself riding world class waves with only few in the water.
Surf Season in Santa Catalina
Unlike Bocas Del Toro in the Caribbean side of Panama, in the Pacific Coast the surf is up all year long. Therefore, you can surf Santa Catalina whenever you feel like. In fact, the swells here are very consistent, and tend to range between 4 to 10 feet. Of course, when a big swell hits it can get even to 20 feet, but normally, the conditions will suit any surfer's skill level.
Luckily, the water is always warm here, so when surfing Santa Catalina there is no need for a wetsuit.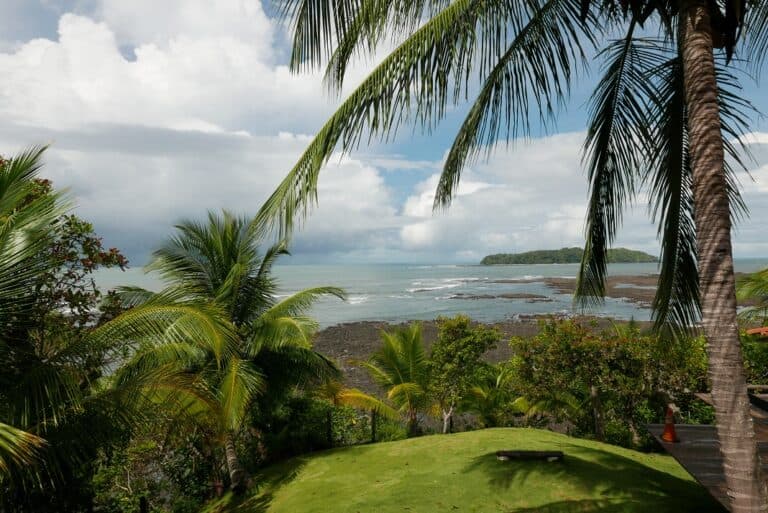 Surf Spots in Santa Catalina
Santa Catalina is a world class surf destination. Therefore, you will find here a good variety of breaks of all kinds. In detail, those are the main ones:
Santa Catalina:
This reef break is the most famous spot in the area. It breaks pretty far from shore and opens up to both left and right sides, and provide big open wall to ride on. It is best to surf it on mid to high tide.
Punta Brava:
This is the most consistent break in the area, and can be perfect for the smallest days. Moreover, it has 3 different peaks, and all of them break over a reef, so you can choose your favorite one depending on the conditions that day. In order to reach this spot you need to walk on the beach about 25 minutes south from Santa Catalina.
El Estero:
This is a perfect beginner's spot. It is situated right in front of town, and breaks over a sandy bottom to both right and left. For that reason, many surf lessons takes place here.
Punta Roca:
This is a very fast Reef break which tend to barrel pretty often. Since it is a left break, goofy surfers love this spot.
San Pedrillo:
Unlike the other spots in the area, this one is a beach break. It breaks with good power over a sandy bottom to both right and left. In order to reach this wave you will have to take a boat from Santa Catalina.
Cimarron:
This is a left break located on a small island close to the coastline. Although it is not easy to get here, at least you will be alone in the water.
To sum up, those are the main spots you would want to visit when surfing Santa Catalina area. However, there are many other secret ones, and if you ask the locals they will tell you about them. Some of them are located at Isla Cabeco and Isla Coiba, and require a boat ride, and guarantees an isolated surf adventure.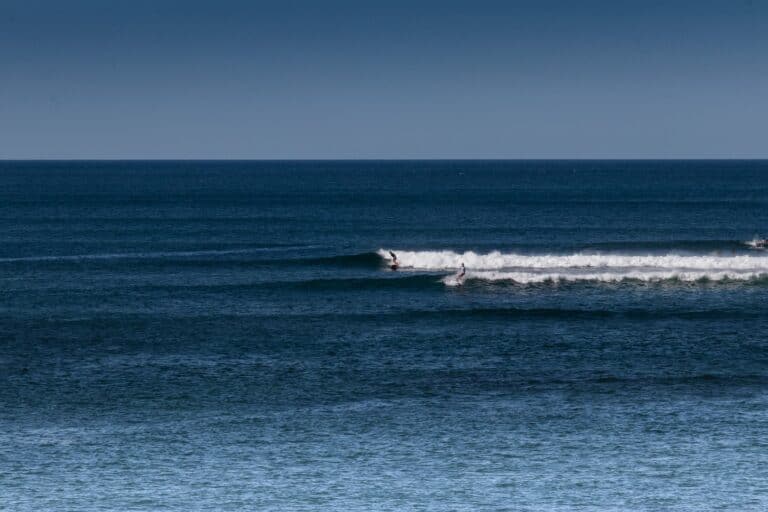 Surf Hotels in Santa Catalina
Since Santa Catalina's surf scene developed pretty fast in the last few years, it now has many options for accommodations. Depending on your budget, you can choose the best one for you.
When coming to surf in Santa Catalina you want to make sure you stay in the right place, which basically means, as close as possible to the Break. These are some of the most recommended surf hotels in town:
Vista Coiba Villas & Restaurant– Hotel Vista Coiba Villas & Restaurant is set close to the popular surfing spot of La Punta, and 15 minute walk from Playa Estero, the sandy beach in Santa Catalina.
Hotel Santa Catalina Panama– Free surfboards, kayaks, bicycles and skateboards are provided at the Hotel Santa Catalina. The hotel's tour desk can also help you arrange activities including snorkeling, scuba diving and fishing trips.
Mama Ines– This property is situated right on the beach. Featuring free WiFi and a restaurant, Mama Ines offers nice vibe, hammocks, and a bar.
Hotel Oasis & Surf Camp– Set in Santa Catalina, 50 m from Estero, Hotel Oasis & Surf Camp offers accommodation with a restaurant, free private parking, a bar, and a shared lounge. With a garden, the 3-star hostel has air-conditioned rooms with free WiFi, each with a private bathroom. The hostel features family rooms as well.
For more surf hotels in Santa Catalina check out the best deals on Booking.com.
Santa Catalina Surf Camps
As a beginner, the best way to explore Santa Catalina's surf scene is on a surf camp. In fact, most of them will not only teach you to surf, but also take care of accommodations, food, and basically everything you need. In detail, those are the main ones to choose from:
Rancho Estero- info at www.ranchoestero.com. 
Waluaa Surf Camp & Yoga Retreat- info at waluaa.com.
Hotel Santa Catalina- info at hotelsantacatalinapanama.com.
Fluid Adventures Panama- info at fluidadventurespanama.com. 
Other Activities
Of course, you are here to surf Santa Catalina, and that will be your main focus. However, this town has few nice things to offer between your surf sessions, those are the main ones:
Hang out in a Bar- even though Santa Catalina is far from being a party town, there are several good places to hang out in the evenings. Check out Surfers Point Bar, Jardin Brisas Del Mar, and Bannaba.
Diving & Snorkeling- Check out Panama Dive Center or Coiba Dive Center. Coiba Island has some spectacular diving spots.
Rent a Sup, Bike, or Kayak and explore the area.
Book a horseback riding tour.
Take a yoga class at Las Olas.
Visit Coiba National Park.
Finally, when you done surfing in Santa Catalina, you can head south to surf Playa Venao, or head north to Costa Rica and surf the long lefts at Pavones.
Thank you for visiting our surfing blog. If you like Reef Break, check out our online store, we have some cool T-shirt designs.
Have an awesome day!