If you are planning to surf the Philippines, this article will provide you with all the information you need. From general travel info, to surf seasons, surf spots, and everything else you need to know about surfing in the Philippines.
About Surfing in the Philippines
Facing the Pacific Ocean, just a bit South East of the Asian continent, the Philippine Archipelago has over 7,000 Islands. With over 36,000 KM of coastline. With incredible surf conditions and world class waves, this is absolutely a surf paradise.
When surfing in the Philippines you will find white sand beaches, Blue crystal water, and chill Island's vibe. Actually, surfers have been coming to surf the Philippines for years now. Since the famous WSL surf competition took place at "Cloud 9", everybody want a piece of these natural wave's machine.
Apart from several world famous breaks, countless secret spots are found in the Philippine islands. Even though surfers from all over the world come here often, perfect waves with no one riding them are a common sight here. Unlike its Neighbor Indonesia, the lineups in the Philippines are much less crowded, which is, off course, a huge advantage.
The Philippine Islands are spread over a huge area. In fact, you can divide it into several different geographic divisions. It has beaches facing North, South, East and West. With the Pacific Ocean on one side, and the South China Sea on the other, you get the most diverse coastline possible. Therefore, when surfing in the Philippines you will find all type of waves for any skill levels. From soft beach breaks, to massive barrels over a shallow reef, here you will find it all.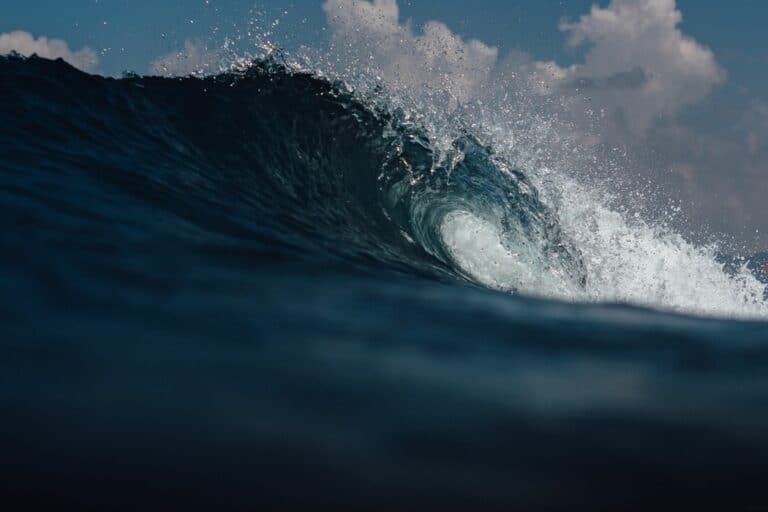 Surf Seasons in the Philippines
The surf season in the Philippines is very unpredictable. Compare to other Island Archipelagos such as the Maldives, where you know exactly what you get in each season, here it is much harder to guess what the waves are going to be like.
The Philippines receive its swells from monsoons, typhoons, and low pressure tropical storms. However, you can never predict these storms, and you never know what will be their effect. For instance, some swells hit a certain area but has no effect on the others. Moreover, you can have an epic surf session in one day, and the next day it will be completely flat. That being said, you can minimize your risk by coming between Septembers to November.
Even though it is a year round destination, the best time to surf the Philippines is between Septembers to November. Statistically, during these months the swell is the most consistent, and the wind blows offshore almost every day. Yes, it is a short season, and the other seasons can be good as well, but when it comes to your surf trip, you don't want to take risks.
As for the temperature, the weather is always warm here, and the water as well. Therefore, when surfing in the Philippines, all you need to bring is a pair of shorts and some Lycra. 
Travel Information
Language- Filipino, English, and many other native languages.
Population- about 110 million.
Currency- Philippine peso.
Calling code- +63.
Time zone- GMT +8.
Pros- huge variety of surf spots, low crowds, warm water, beautiful nature.
Cons- swells and weather conditions are unpredictable. 
Surf Spots in the Philippines
As mentioned, the Philippine Islands are spread over a diverse coastline. For that reason, each area offers different surf conditions at any given time. Therefore, when surfing in the Philippines, you better choose one Specific Island to focus at, and maximize your surfing time.
In detail, these are the best surf spots in the Philippines:
Siargao:
Siargao is definitely the best Island for a surf trip in the Philippines. In fact, it is considered the surf capital of the Philippines. In General Luna area on the Island you will find one of the most famous breaks in the world, Cloud 9. This is a right hand reef break which forces you to drop straight into a massive barrel. Due to the power of the break and the shallow reef, this spot is for experts only. If you are a beginner or an intermediate, don't worry, Siargao offers several other great spots as well. The beach break at Llorente is just one of them, and it is great for surf lessons.
The surf season in Siargao lasts from September to February, with huge swells and great consistency. Apart from surfing, Siargao offers great nightlife scene, and everything a young tourist could wish for.
Read more in our post about surfing in Siargao.
Lanuza, Surigao Del Sur:
Lanuza is the Quiet neighbor of Siargao. Without any bars or parties, and with very few people in the lineup, the surf here is just as good. Every year during November, there is a wonderful surfing Festival at Lanuza. If you come here during this time you will be able to share waves with professional surfers and ride perfect barrels.
Eastern Samar:
Most people who come to surf in the Philippines will not reach this Island. In fact, it is one of the most isolated surf Islands in the whole Archipelago. If you are an advanced surfer you can ride here powerful barrels at Calicoan, and also Guiuan is another great spot in this region. 
Catanduanes:
Some call it "The Happy Island", and it is famous for its blue lagoons and natural beauty. Moreover, Puraran Bay in Baras is a home to one of the best surf spots in the Philippines, the Majestic. This wave is a fast and hollow right hander, suitable for good and brave surfers only. Every year in October the "Puraran Surfing Cap" takes place here, and apart from Majestic, you can find other great breaks around here, including few for beginners.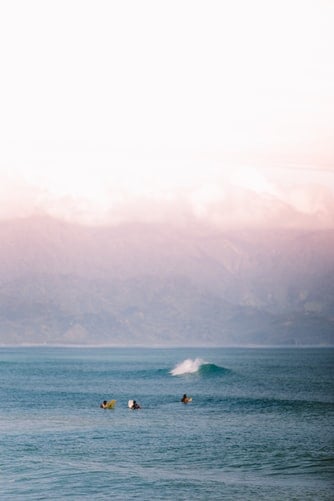 Daet, Camarines Norte:
Due to its proximity to the capital Manila, this area is very popular. At Bagasbas beach in Daet you will find great beach break for beginners and intermediates. Moreover, the waves here are extremely consistent, especially between Julys to January.
Real, Quezon:
In spite its proximity to Manilla, this spot is not as crowded as you would expect. Actually, it is a very good environment for beginners, with soft waves over a sandy bottom. The best waves here usually come between Octobers to February.
Zambales:
Only about 2 hours' drive from Manilla, Zambales is a different kind of surf zone. Unlike most areas you will visit while surfing in the Philippines, this one face west, to the South China Sea. Therefore, the swell here is not as big and not as consistent as on the East Coast. However, when the right storm arrive, the surf here is surprisingly good. Crystal Beach and High 5 Lahar are the best spots in the area of San Narciso, and the best time to surf it is actually between Aprils to September.
San Juan, La Union:
Another spot in the Coast of South China Sea. Here you will find several surf camps and beach breaks for beginners. In addition, there are also some world class waves such as The Bowl and The Point. San Juan is also a great touristic beach, with big variety of bars and accommodations.
Baler, Luzon:
On the East Coast, 6 hours from Manila, this is where the Philippine's surf scene started. Back in 1979, the famous movie "Apocalypse Now" was filmed here in Baler. We all remember that scene in the movie when the Colonel and his soldiers are going surfing in the middle of the Vietnam War. It turns out, that after shooting this scene the surfboards were left behind for the locals, and that's when they learned to surf for the first time. Nowadays, Baler is a popular surf destination with hostels, bars, and surf shops. The best waves in this region usually arrive from October to March.
If you are new to surfing, and you are looking for beginner waves, check out our post about the best beginner surf beaches in the Philippines.
Surf Hotels in the Philippines
When coming to surf in the Philippines, you want to make sure you stay in the right place, which means, as close as possible to the best surf spots. These are some of the most recommended surf hotels in the Islands:
Point 303 Resort, Siargaro– Point 303 Resort has a restaurant, outdoor swimming pool, a bar and garden in General Luna. The property is set 1.2 km from General Luna Beach, 4.2 km from Guyam Island and 14 km from Naked Island. The accommodation offers room service and free WiFi.
PAYAG SUITES– Featuring a garden and views of garden, PAYAG SUITES is located in Catangnan, 1.1 km from General Luna Beach. Located around 4.2 km from Guyam Island, the resort with free WiFi is also 14 km away from Naked Island. The accommodation provides airport transfers, while a car rental service is also available.
Amihan Bungalows– Boasting a garden, Amihan Bungalows is situated in General Luna in the Siargao Island region, less than 1 km from General Luna Beach and 4.2 km from Guyam Island. The property is around 14 km from Naked Island, 38 km from Magpupungko Rock Pools and 300 m from Catangnan. The accommodation features a shared kitchen and free WiFi throughout the property.
For more surf hotels in the Philippines check out our post about the best surf resorts in the Philippines, or simply look for deals on Booking.com.
If you want to stay in a surf camp visit our post about the best surf camps in the Philippines.
To sum up, when surfing the Philippines you get a very unusual surfing experience. This Archipelago is wild and extremely unpredictable. The weather changes all the time, the waves change as well, but the beauty of this place always remains. Some of the best waves on the planet are found here, and the variety is huge. In short, this place is a recopy for an amazing surf trip.
Thank you for visiting our surfing blog. If you like Reef Break, check out our online store, we have some cool T-shirt designs.
Have an awesome day!